Hand Sanitzer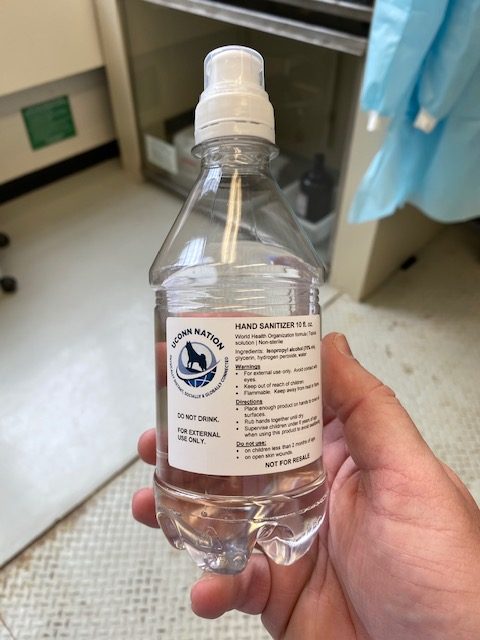 Our team at CCAST have been working hard to help the State of Connecticut fight COVID-19 in any way that they can. We have prototyped ventilators, developed mask testing capabilities, and have also been producing and donating hand sanitizer to those in need.
To date, we have donated nearly 1500 bottles to senior living communities, food banks, fire departments and other communities in need.
This is operation is solely donation and volunteer based and we are looking for chemical donations and appropriate bottles to continue our efforts while requests for donations grows. We are grateful to our past donors who have made our efforts possible and they include Parker Medical, Hubbard-Hall, Litchfield Distillery, Coca Cola and Silgan.
Our goal is to distribute 20,000 bottles. To support this effort, we are soliciting more donations. If you want to support us flatten the curve, please donate here: https://lnkd.in/dZWhGaY or email us at jui_shan.yong@uconn.edu if you have chemicals to contribute to this effort.
All donations (including chemicals and bottles) are tax deductible and we appreciate your help in sharing this post.
Do let us know if you know of organizations who require hand sanitizer. We will try our best to help.
Emergency Ventilator
In Connecticut and across the country, there could potentially be a shortage of life-saving ventilators. Our team at CCAST is working on developing a first of its kind rapidly deployable emergency ventilator.
Please contact us if you wish to find out more about this.
Mask testing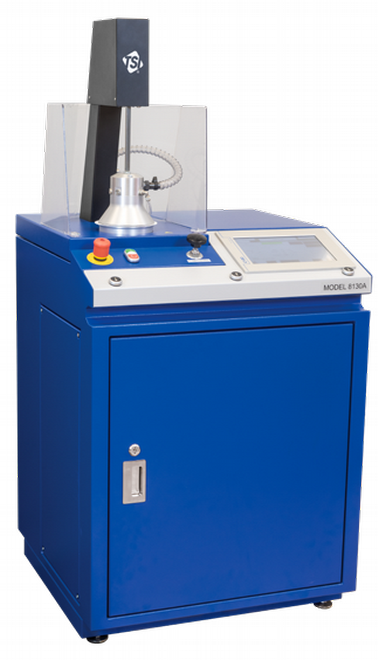 Our team at CCAST is currently able to provide near NIOSH mask testing services to determine if masks and mask materials meet certain performance specifications that are similar to n95 masks used today by health care professionals treating COVID-19 patients. We would like to provide such testing services to Connecticut Hospitals that are seeking masks and other PPE from non-traditional procurement pathways and unproven vendors. At the end of June 2020, we will acquire a National Institute for Occupational Safety and Health (NIOSH) certified testing equipment and develop procedures to verify the efficacies testing masks for n95 performance. That will aid the state in creating sustained PPE quality control. Please do contact us if interested. Can we put the photo of the machine in the brochure attached?